Chevrolet Motor Company officially became represented in York, SC on March 11,1930 when Thomas Cleveland Dunlap Sr. signed a selling agreement with Chevrolet. This company began selling Chevrolet cars and trucks under the name of York Chevrolet Company. Mr. Cleve, as he was known, was selling mules, horses and other related items and services. As the story goes, he began in the mid 20's buying Chevrolets from dealers in the area and selling them in York, SC. He was selling more than the other dealers in the area, so Chevrolet created a dealership in York, SC. The original dealership was in a building owned by the Simrill family and what is now the main part of the current First Union Bank building. The Simrill family operated an oil company and service station out of this location as well.

Bobbie Leon Dunlap came to work for her father in 1933 which coincided with the relocation of the dealership next door to what is currently the Ivy Hill Shop. Business continued at this location until 1945 when Mr. Cleve purchased land at the corner of South Congress Street and Jefferson from Martha Bratton Walker. This building, which was rich in history, had been built by Dr. Rufus Bratton sometime around 1850. Bill Dunlap had worked at the dealership before WW2 and returned in 1945. It was only a short time later that his father passed away in 1946. Bill Dunlap and now, Leon Lundgren, upon the death of Mr. Cleve, assumed the ownership of what was now known as Dunlap-Johnson Chevrolet. Also in 1946, a new and modern service department was built. This is now a York County office building known as the E. C. Black building.
In 1947, a new young mechanic came to work at Dunlap-Johnson Chevrolet. His name was Claude Youngblood, but since they already had a Claude, he became known as Clyde. Clyde Youngblood's 53 years of dedicated service is a record for the longest tenure of any employee at Dunlap-Johnson. In 1968, Joe Stanton Johnson, who was married to Leon Lundgren's daughter, Bobbie, became parts manager for the dealership. He had previously been employed by General Motors Parts Division in Charlotte, NC.
The demand for efficient facilities, better employee environment, business standards, customer expectations and the need for expanding space required a new facility. In October 1979, Dunlap-Johnson Chevrolet moved into it's current facilities at 909 E. Liberty Street in York, SC.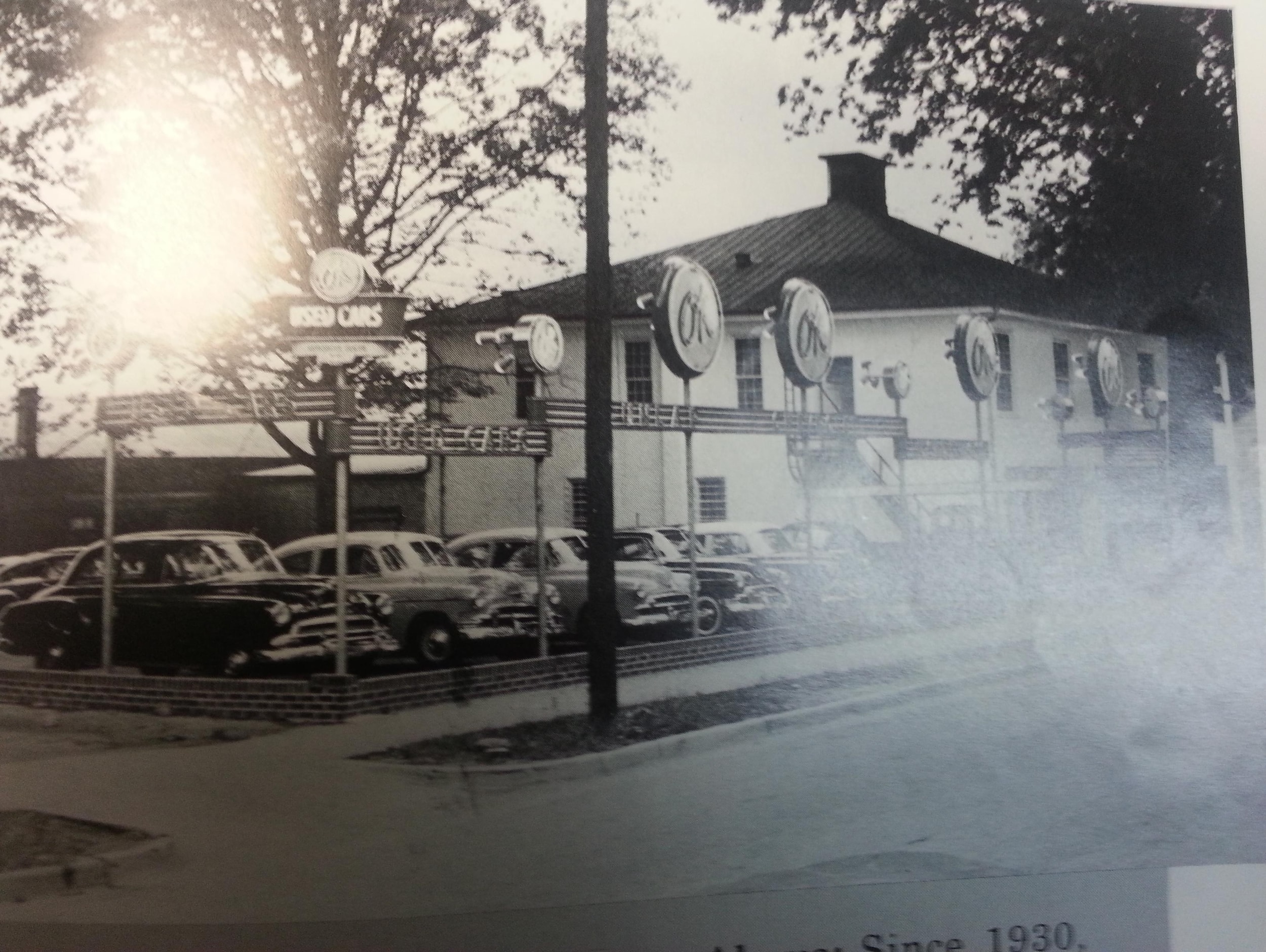 In 1982, William C. Dunlap retired and Joe Johnson bought his stock. The company name remained Dunlap-Johnson Chevrolet  since Mr. Cleve had a granddaughter, Bobbie Johnson, and 2 great grandchildren, Stan, and Matt to carry on the legacy.